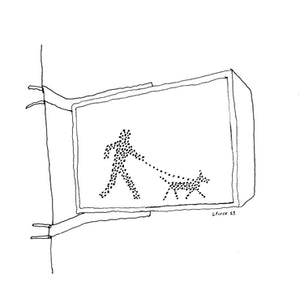 Crosswalk dog on leash image by Liana Finck. 
Handmade Letterpress Print. 8"x10".
Copyright 2023 Liana Finck. 

Liana Finck is a cartoonist and illustrator who has contributed to The New Yorker since 2015 and written several graphic novels. Follow her on Instagram. 
Print published by Archie's Press, New York. 
Open edition.